the role of technology in providing humanitarian aid [Q&A]
5 min read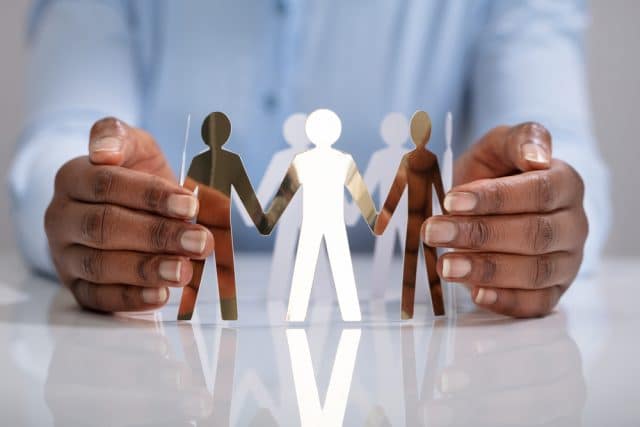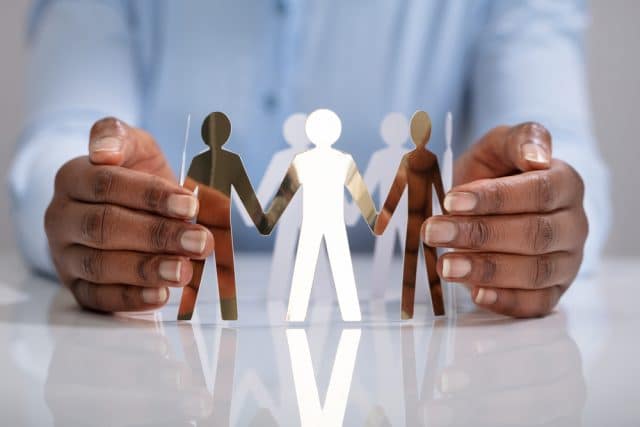 When a crisis occurs, telecommunications infrastructure can be partially or entirely destroyed, severing the ties between crisis victims and the outside world, and in some cases disconnecting them entirely from their loved ones.
We underestimate the importance of technology until it is taken away, and providing connectivity to affected communities as quickly as possible in times of crisis is extremely important.
Founded in 1998, Télécoms Sans Frontières (TSF) is the world's first NGO that focuses on telecommunications technology to provide victims of crises the possibility to contact their loved ones and regain control of their lives, while also supporting other NGOs in their relief efforts. Organizations such as TSF play a key role in mitigating the impact of disasters by helping communities to recover as quickly as possible.
We spoke to Marta Moreton, ICT specialist at Télécoms Sans Frontières about how telecommunications technology can be used to help in a crisis.
BN: What does the current humanitarian landscape look like, and what can we expect in 2023?
MM: 2022 was full of crises, both natural and humanitarian, from cyclones Batsirai and Emnati in Madagascar to the humanitarian crisis in Ukraine. The 2023 Global Humanitarian Overview revealed that 339 million people will require humanitarian aid in 2023. Put into context, this is the equivalent of the entire population of the United States, which is a 65 million person increase on 2022 data.
TSF works tirelessly to provide critical telecommunications technology to as many affected populations as possible, and we hope to reach even more communities in 2023.
BN: How can technology be used to allow victims of a crisis to regain control of their lives and be reconnected with their loved ones?
MM: Technology opens a whole new realm of possibilities for providing support to victims of humanitarian crises, and the crisis in Ukraine is a prime example of this. Since February 2022, TSF has been addressing the need for connectivity and access to information for internally displaced persons (IDPs) in Ukraine, as well as refugees in neighboring countries.
The first part of this approach involved providing connectivity for the other humanitarian organizations on the scene by providing emergency telecoms equipment. As a result of the ongoing conflict, the shelling caused significant damage to the power infrastructure. This led to broader and longer-lasting power outages becoming more common, and the communications network being down more frequently. To remedy this issue, TSF provided satellite lines and connectivity to different NGOs on the scene. To ensure that connectivity was maintained, TSF conducted thorough training sessions on the use of satellite equipment.
The team also provided connectivity for the displaced people in Ukraine. TSF provides Wi-Fi coverage in collective centers for IDPs in Vinnytsia, Ukraine. The team identified the three most critical shelters in terms of their needs for urgent connectivity and provided network equipment and access points on each floor of the center. This connection allows between 150 and 250 IDPs per center to contact their loved ones, look at relevant information online to inform the next leg of their journeys and also enables children to continue their education remotely.
Alongside these efforts, the TSF team worked to provide connectivity for the refugees on bus convoys from Moldova and Romania. Once refugees cross the border into one of Ukraine's neighboring countries, they seek a safe place for refuge, however, this uncertainty can create an unstable environment for refugees and lead to the development of illegal networks, which can put women and children in danger. To help remedy this, TSF installed Wi-Fi connections on the bus convoys to Romania to allow passengers to contact their relatives and look for essential information to safely plan the next leg of their journey.
Finally, TSF provided support to refugees in Poland through its information diffusion technology. Poland receives the largest number of refugees from Ukraine, with the United Nations estimating that over 1.4 million refugees fled there to escape the ongoing conflict. Refugees arriving in a new country often lack the necessary information to help them stay safe and make informed decisions about their next steps. TSF set up an information diffusion project by installing informative screens in different reception sites for refugees in Poland. The information itself covers topics relevant to refugees, including legal advice and information on international protection. In each center, the information displayed will be adapted to the location and the needs of the assisted populations.
BN: How can this technology be adapted to meet the requirements of volatile crisis environments?
MM: TSF's technology was developed with unpredictable crisis environments in mind. Every situation will require a different response strategy and to ensure that we are acting in a time-efficient manner, we made sure that our technology was easily adaptable in the field. One example of TSF's technology that is easily adaptable to the requirements presented in the field is the information diffusion system that we used to support the victims of the Ukraine crisis.
The information diffusion system was developed around three main criteria, which are universality, low bandwidth and the ability for the technology to be deployable on a larger scale using a unified online information management platform.
The low bandwidth feature of this solution essentially means that less 'space' is being taken up in the field, meaning that more transmissions can be processed and received. The PDF slideshows displayed on the information diffusion screens are very lightweight files and use minimal bandwidth — reserving even more bandwidth for the broader technology demands elsewhere in the field. The low bandwidth feature also allows the system, and therefore refugees, to remain consistently up to date as more information can be sent to the devices. This consistent supply of information helps to create some certainty in an uncertain environment and has endless psychological benefits for the victims.
The universality is also an important feature as it means the technology will be compatible with TV screens, regardless of where they have been implemented. This means that this technology can easily be deployed anywhere around the world, which is imperative as you never know where the next crisis will occur.
As I mentioned above, the system can also be deployed at scale through one unified online information management platform, meaning that we can deploy multiple devices simultaneously to reach as large of an audience as possible.
If you would like to learn more about the work that the organization does and how you can support it, you can visit TSF's website.
Image credit: PantherMediaSeller/depositphotos.com