Technology at the World's #1 Home Improvement Retailer
6 min read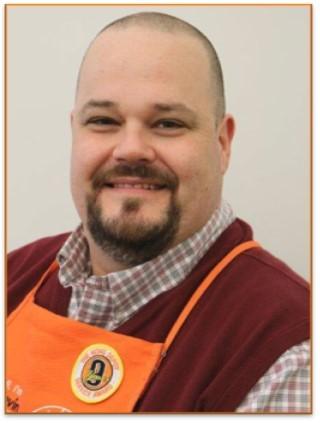 Retailers with brick-and-mortar locations have a tricky path to navigate. They have to balance the logistics of ensuring product is on shelves ready for customers while also maintaining a robust digital footprint. These days, stores without a website and app seem woefully out of date.
The Home Depot has perhaps one of the steepest challenges in this realm. Each store carries thousands of items ranging from penny nails to patio furniture. Its increasingly-digital-first customer base is loyal due to the Fortune 20 company anticipating customer needs and offering features like buying online with in-store pickup and an app with digital mapping of each location.
It's a carefully orchestrated dance of physical and digital presence with customers expecting the company to both lead and follow. So how does the nation's largest home improvement warehouse utilize data, logistics, and staff to deliver what people want? More to the point, how is The Home Depot doing all of that while keeping its user experience, product management, developers, and engineers happy?
We spoke with Kevin Bosak, Senior Director of Product Management and UX for The Home Depot's website and app, to find out what keeps him and his team working hard, and what makes The Home Depot such a great place for technologists to work.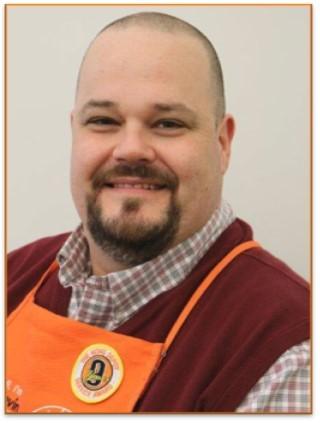 How have you seen your tech stack change over the course of your 16 years at The Home Depot?
Sixteen years is a long time in the tech space, as you know, so a large amount has changed. If I can only choose a few, though, I will say that the two most significant changes have been the move to cloud technologies, and the increased importance of Data Science and Machine Learning in our solutions. The Home Depot, as a very large omni-channel retailer, is focused on providing scalable and reliable capabilities for our customers that let them interact with us in a manner that is most convenient to them.  We also strive to offer products and services that are compelling for each of our customers based on what they are trying to accomplish.  These strategic goals have necessitated moving away from local, siloed, point solutions, and towards shared, cloud-based solutions that are able to leverage data at scale.  It's been a challenging, but rewarding journey so far, and we've still got much more to do.
How do you balance legacy frameworks and technologies with customer desire for modern interfaces and experiences?
You're never going to get away from having legacy internal tools, especially in companies the size and age of The Home Depot, but we are constantly working to modernize our products to improve the experience for both customers and associates.  One of the things I always say to my team is, "It's OK for The Home Depot to have operating and processing silos, but it's not OK for us to put those silos in the way of what customers are trying to do."  Solving that necessitates API and graph architectures that can take data out of the legacy solutions and make them available for customer UIs that present them with the information they need when they need it, regardless of where it is stored inside our ecosystem.
What differentiates The Home Depot from other retailers?
Many don't think of The Home Depot when they think "technology career," but nothing could be farther from the truth.  Much of the go-forward strategy of the company will be enabled through technology, and there are extremely complex and rewarding problems to solve.  The Home Depot understands the value of investing in our technology stack and associates, and our leadership is committed to keeping our technology tools and capabilities current.  We have technology roles supporting merchandising, supply chain, pro customers, stores, cybersecurity, online, mobile, and many more.  Being an interconnected retailer having both online capabilities and physical stores also creates really cool challenges to solve for our customers in how we bridge the experience they have across the digital and physical experiences. 
What challenges does The Home Depot offer technologists who want to take on 'meaty' projects?
The biggest problems to solve involve how to support our customers across the shopping journey and make sure that they have the info and capabilities they need, wherever they interact with us.  Journeys that start online, very often end in store.  We have customers that range from a DIY customer that need a lightbulb, all the way to large Pro customers that do complete home remodels and need things from across our different departments, in multiple deliveries, and without fail.  The capabilities that are needed by those customers are very different and very challenging to deliver, but that's the path we're on. The other thing I would call out is that Millennials and Gen Z are now a large portion of the home owning population and of our customer base, and those customers have grown up as digital natives, meaning they have never known life without digital devices and capabilities of some sort.  The expectations those customers have of the capabilities that a retailer should offer, especially in the mobile space, are guiding us in new and exciting directions.
What recent platform improvements/launches are you most proud of? 
I'm going to stay in my digital space for this answer, but I have to tell you that answering this is like asking me which child I love the most.  I have close to 60 balanced teams in my area and they all do amazing work. If you make me choose one thing, though, I'm going to go with Store Mode in The Home Depot App. We see a lot of customer traffic is on our app, and within that traffic, we noticed that a significant portion of customers are using our app while they are in The Home Depot's stores.  Our app balanced team designed and deployed a new, simplified app interface that shows when customers open the app in the store.  The goal was to put the subset of functions that customers use in a store, like wayfinding, price and availability, reviews and specs, front and center in a really easy to use UI.  The feedback has been amazing, and I'm really proud of this interconnected solve for our customers.
How is the culture at The Home Depot different? What will technologists like about working there from a cultural perspective?
I tell everyone that is thinking about joining The Home Depot is that the culture here is special.  You can walk into any company and see their values and cultural frameworks on the wall, but there are very few companies where you feel those values and frameworks when you interact with the associates. The Home Depot is one of those companies where you do feel our Values Wheel and Inverted Pyramid in practice, and it is an amazing and wonderful thing.  We care about our customers' experiences, we care about each other, and we really strive to break down silos and work cross functionally as partners. 
The drive at The Home Depot to put the values of our company front and center in all we do is very real.  For technologists, they will feel true partnership with Product Management, UX, and business stakeholders in delivering technology solutions that are aligned to the goals of the company and deliver great experiences for our customers.  I've been at The Home Depot for 16 years in several roles, and I am as excited about what we do now as I was when I first started.  I hope some of your readers decide to learn more about our incredible teams so they can find out for themselves what The Home Depot is all about.
Learn more about The Home Depot's culture, benefits and current Technologist roles at thd.co/tech