On-Site Magazine presents: Cameras in Construction
3 min read
Everyone has seen Spot the Robotic Dog, and while that technology is eye-catching, it's just scratching the surface of how images can and are used on construction sites. From tapping drone technology to build accurate site maps, to the use of images to build 3-D models for VDC, to generating pin-point-accurate photo-realistic images of spaces under construction, to snapping pics on a smartphone for use in project reporting and tracking apps, we now live and work in a visual world.
Join On-Site Magazine and a panel of industry experts during this free webinar as we look at the cameras, drones, lasers and imaging-related technology and apps that are changing the face of Canada's construction industry.
Click To Register
Our Panel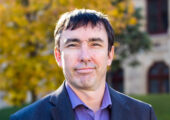 Steve Mahaney
VDC Area Manager for Eastern Canada at EllisDon
Steve Mahaney is the Ottawa Area VDC Manager at EllisDon. Having joined EllisDon as part of the Centre Block Rehabilitation team, he now enjoys managing the VDC team in Ottawa and helping to create and implement new processes and technology on the company's sites in the area. With a variety of experiences working in the construction industry as part of an architectural team, an owner's BIM specialist and now as a general contractor, he understands the construction process from a variety of views. Steve is enthusiastic about the opportunities for construction from emerging trends and has a great team in Ottawa to move things forward.
Cody Nowell
Construction Services Manager at PCL Constructors
Cody Nowell has over a decade of experience with PCL, starting as a student in 2008 and becoming a full-time employee in 2010. Since then, he has worked his way up the ranks from Field and Project Coordinator to his current role as Construction Services Manager in the company's Winnipeg office. Construction Services is a solution-based operational support group within PCL, comprised of Virtual Design and Construction (VDC/BIM); Planning, Scheduling and Lean; Construction Engineering; Quality; and Construction Technology. Cody has worked on such notable projects as the Canadian Museum for Human Rights, Disraeli Bridges, and the Southwest Rapid Transit project. He's a Civil Engineering graduate of the University of Manitoba, and is also passionate about the next generation of PCLers, serving as the hiring manager for PCL's local student program since 2018.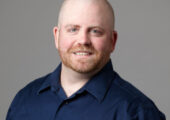 Steve Rollo
National BIM/VDC Manager at Graham
Steve Rollo, national BIM/VDC manager at Graham Construction, has more than 15 years of experience in Building Information Modeling (BIM) and Virtual Design & Construction (VDC), covering all phases from design through construction. Passionate about BIM and VDC, the development of effective workflows, and the application of technology towards project collaboration and success, Rollo is continually developing and growing expertise within the industry and leads the research and development of BIM/VDC and digital construction technologies within Graham.
Our Moderator
Adam Freill
Editor of On-Site Magazine
Adam Freill is an award-winning writer and editor with more than two decades of experience crafting content for members of the building trades in Canada. First introduced to virtual-reality and 3-D modelling for the construction sector 15 years ago, he has observed the use of cameras, laser scanners, thermal imagers, drones, apps and other such technologies at industry events and on jobsites throughout Canada. He is looking forward to hearing the practical insights that our panel of experts will share about these emerging technologies.
Cameras in Construction: How imaging technology is changing the industry
Webinar Date/Time: March 21 at 1 p.m. (EDT)
To Register: https://us02web.zoom.us/webinar/register/WN_RX_FyEA-RGasgHwuXuugjg
Cost: Free!