Mexican IT services firm pitches 'nearshoring' as alternative to overseas ties
7 min read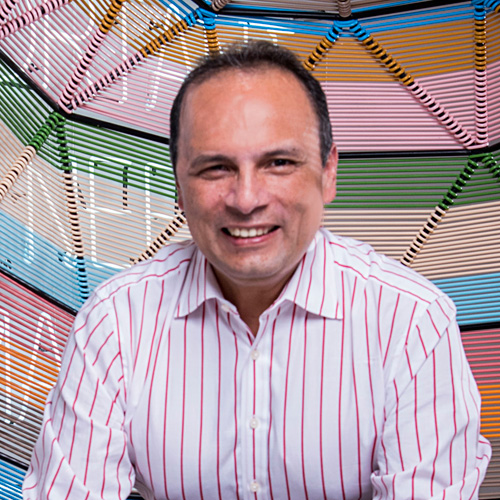 On the Record: A conversation with Beni Lopez
Beni Lopez is chief executive of the Dallas-based U.S and Canada division of Softtek, a Monterrey, Mexico-based provider of IT services with 15,000 employees globally and estimated annual revenue of more than $3.6 billion. He discusses the competitive challenges the firm faces in the North American market, where many of the world's leading tech services firms are based, and the genesis of the company's nearshoring strategy.
Q. What are Softtek's products and services?
Softtek is a 40-year-old company that aims to provide solutions through technology—that is, via software development, software maintenance, software implementation and business consulting regarding digital transformation.
We have a presence in 22 countries, with the U.S. our largest market, followed by Europe and Mexico. Locally [greater North Texas], we work with big companies providing software solutions for their operations.
Q. Why did you choose Dallas for your North American headquarters?
We first started the U.S. operations in Atlanta and then we moved to Miami for a short time. However, given Texas' growing relevance in terms of economic growth, population growth, labor supply and particularly its geographical location, we decided to relocate our headquarters to Dallas. The city is the best hub for connecting our clients and operations, both in the U.S—we have clients in about 44 states—as well as in Latin America.
We have small offices in Detroit and recently in Virginia, as we get ready to increase our business with the federal government. But in general, we mainly work remotely and utilize our Dallas headquarters to meet and plan our different projects in the U.S.
Q. How do you compete with U.S. tech companies on their own turf?
Twenty-eight years ago, we coined and registered the term "nearshore" for information technology services. Back in the mid-'90s, the U.S. was getting ready for Y2K doomsday [the feared crashing of computers unable to internally adjust to the new century] so there was a surge in demand for IT talent.
India started to grow with the offshore model in the U.S., either by bringing people from India on H-1B visas or by supporting projects from India. But that created a logistical problem because of the time zone difference, and that's where we saw the opportunity.
We saw that the demand was there to provide services for the U.S. market from somewhere else. We said we can provide those same services from a place near the U.S., and that's how we came up with the nearshoring concept. We already had some operations in the U.S., which complemented the operation from Mexico—all in the same time zone, with the same hours and the same talent.
We established a model where we leverage all the advantages of proximity. For example, it's a 90-minute flight to our headquarters and delivery centers in Monterrey from Dallas, or 2.5 hours to Mexico City or to our clients anywhere in the U.S.
It is not just geographical proximity, we also have cultural proximity, which allows for easier communication between our teams and clients because we watch the same sports, we discuss the same games, such as football or baseball. Finally, we leverage all the advantages of commercial proximity and intellectual property laws via NAFTA (the North American Free Trade Agreement) and now USMCA (the United States–Mexico–Canada Agreement). We don't rely on H-1B visas but on work visas under the commercial agreement [such as the TN visa for Mexican and Canadian professional workers].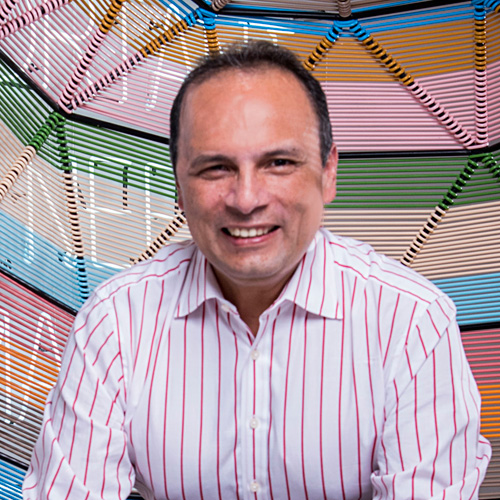 "We have an advantage because we now say we're a nearshore native. The company is headquartered in Monterrey, and we have a close relationship with the education institutions in Mexico from which we pull talent."
We leverage all the elements of proximity to provide a differentiated experience relative to offshore, and that's how we compete and that's how we've been growing.
Q. How have your customers evolved over time?
We provide services to midsize businesses in addition to top-tier companies. Companies in the range of $1 billion to probably $7 billion in sales have become a sweet spot for us. This has been particularly the case in the U.S. market as the need for midsize companies to go digital has increased considerably. This includes both service and manufacturing businesses.
Q. What is the profile of the typical Softtek employee?
We call them "Softtekians." We look for people who obviously know about technology and software, but we also look for individuals who are very self-determined and can implement solutions such as rewriting code, supporting an application or protecting our clients' networks from cyberthreats without waiting for instructions. They have to know what needs to be done and do whatever it takes to get the job done.
In addition, our typical employee has to be comfortable working in teams. Collaboration is key for us, so nobody can do things on their own [typically on mid- and long-term projects]. In terms of technical expertise, we mostly look for computer scientists, data engineers and network engineers.
However, recently we have been also hiring mechanical and industrial engineers because we are providing services to the manufacturing industry, particularly automotive manufacturers who are upgrading their digital systems. We also have people with financial backgrounds and manufacturing supply-chain knowledge.
Q. How many employees do you have in Dallas?
Last time I checked, about 120. They don't come to the office very often because most are located at clients' facilities. They work onsite with clients or they work from home in hybrid models.
Q. How has Softtek navigated the very tight Dallas-area labor market?
In three ways: First, we are very loyal to our employees. During the pandemic, we decided to keep all of our employees, even during the economic slump that we all experienced. By doing so, we established a reputation of respect for the individual. That really paid off because our employees appreciated it, and then they helped recruit new workers.
Second, we bought a U.S. company that specializes in finding information technology workers in the U.S.
Finally, given the (relative) lack of engineering talent in the U.S., we complement our information technology services from our delivery centers in Mexico. We also provide services from Colombia and, to a lesser extent, from Argentina and India. We leverage our global workforce to service the U.S. market.
Q. How has the nearshore concept evolved?
In the beginning, Mexico's image in the mind of U.S. businesses was not very sophisticated; it was all textiles and tequila. Then NAFTA came, and it was all manufacturing. But they weren't thinking necessarily of Mexico as a technology hub, and that's where we came in and started to show them the technology side of Mexico.
We took them to Mexico so they could touch and feel and sense the level of education, the level of professionalism and the level of English that we have. Fast-forward to the pandemic and the geopolitical tensions around the world. All of a sudden, nearshoring becomes a thing.
There is currently another surge in demand. Because of the pandemic, many companies learned that they could work remotely. So, that population of clients that wasn't so convinced that it could be done were forced to work remotely, and now they're more open to it.
Now, let me let me address the [labor] shortage. U.S. companies are not looking at us just for projects, but they're thinking now of nearshoring as a permanent solution for their IT needs. They want a dedicated center for their operations. They want to set up a dedicated IT center with 100, 150, 200 people. There's one [company] we're working with right now that will eventually employ 500 people in Mexico to support its digital initiatives in the U.S.
Q. The labor market is also very tight in Mexico. How do you navigate it?
We have an advantage because we now say we're a nearshore native. The company is headquartered in Monterrey, and we have a close relationship with the education institutions in Mexico from which we pull talent. We have the advantage of being a local company in business 40 years. We know the land, and we have a large recruiting team. We're the largest IT employer in Mexico, and that gives us an edge.
In addition, we have diversified and now don't rely only on Mexico for talent. We have expanded to Costa Rica, Colombia and, lately, Argentina. We also have India, which complements our delivery model when we need to provide night shifts. And we have other programs to bring people in at any given point in time, such as our training programs in disadvantaged communities.
Q.
USMCA appears to be particularly beneficial for the information technology service trade. For example, the USMCA establishes the most comprehensive rules on digital trade to date. Do you agree?
I absolutely agree. Automotive is a good example. I mean, it's so tightly coupled with the U.S., and it's only natural to integrate that digitally as well.
Q.
What is your outlook for information technology in North America?
It's only going to grow. There is a big buzz—some of it exaggerated, some very real—around artificial intelligence (AI). We have built our own artificial intelligence platform that we started probably six years ago. This is not new to us. We're currently working on how AI is going to help us accelerate delivering solutions for our clients.
In addition, after the pandemic, we have only seen 40 percent progress in terms of the digital transformation in manufacturing, so there is a lot of room to grow. Banking and financial services are different, but they will continue to demand technological  advancement because, essentially, they are software companies that manage money.
Demand is going to continue growing, and AI is going to help us be more productive. But it's not going to replace the need for those skilled workers we have been talking about. It's going to help because AI will give our teams more tools for things such as writing code faster.
The views expressed are those of the authors and should not be attributed to the Federal Reserve Bank of Dallas or the Federal Reserve System.