Kennesaw State micro-credential initiative earns national recognition
2 min read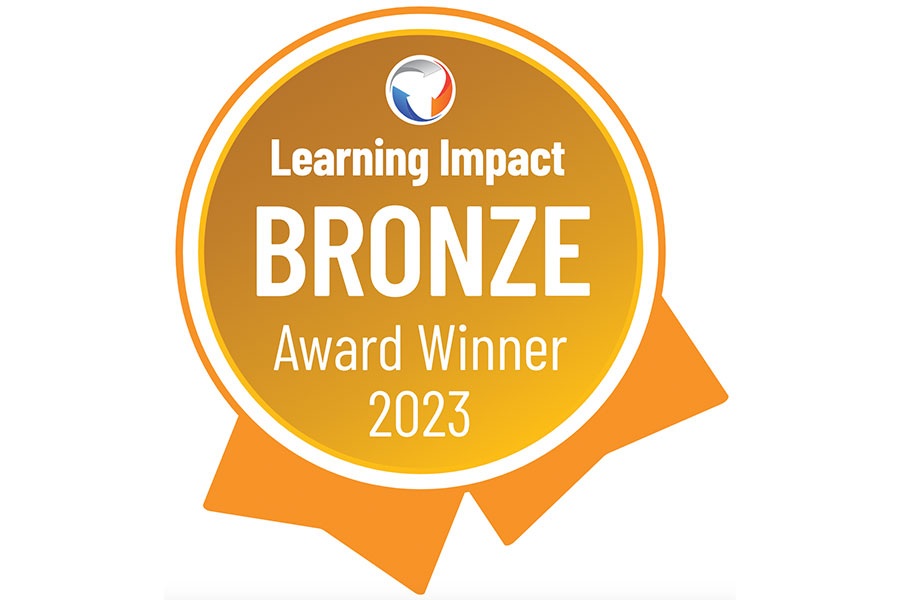 KENNESAW, Ga. |
Jun 13, 2023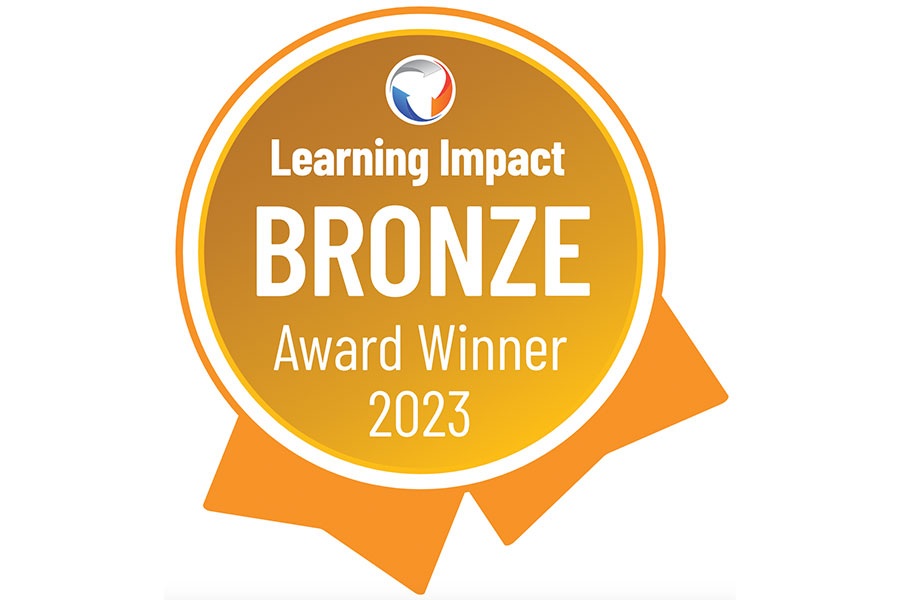 Kennesaw State University's innovative digital credentialing program has earned another national recognition. 
1EdTech, a global, member-based nonprofit educational technology organization, recently presented KSU's micro-credentialing initiative with a bronze award in its global Learning Impact competition. The annual Learning Impact Awards competition recognizes outstanding, innovative applications of educational technology that address the most significant challenges facing education. The KSU team was one of eight award recipients recognized this week at 1EdTech's 2023 Learning Impact Conference in Anaheim, California.
1EdTech's awards often identify emerging education technology trends years ahead of mainstream educational tools and offer planning guidance for education institutions. 
"We are so excited to receive another recognition of the collaborative effort of so many divisions of this University," said Anissa Vega, assistant vice president for curriculum and academic innovation and professor of instructional technology. "KSU is focused on student success and creating future-ready graduates, and this recognition is more proof that we are leading the way when it comes to creating digital tools that can help our students show prospective employers what an asset they are."
Earlier this year, the micro-credentialing initiative, which has been in development since 2020, received recognition from the nation's leading university professional development organization.
The University Professional and Continuing Education Association (UPCEA) awarded KSU
the 2023 UPCEA Innovation in Alternative Credentials Association Award. KSU received the recognition for the micro-credential initiative's ability to provide students, faculty and staff with badges and certified links they can use on resumes and LinkedIn profiles. The digital credentials, which are fully interactive, demonstrate verification of a particular skill to prospective employers. 
Micro-credential badges can be earned in a variety of categories, including Adobe
programs, digital learning, classroom technologies and more. Earning multiple micro-credentials
that complement each other can also earn the learner a digital certificate.
KSU currently has 13 academic and non-academic units offering 62 unique micro-credentials.
Over the past 12 months, the University has awarded more than 900 credentials to qualified
learners. The Digital Learning Innovations unit has awarded over 500 micro-credentials.
In the last year, learners shared 121 badges to social media sites, such as LinkedIn.
– By Thomas Hartwell
Related Stories
A leader in innovative teaching and learning, Kennesaw State University offers undergraduate, graduate and doctoral degrees to its more than 43,000 students. Kennesaw State is a member of the University System of Georgia with 11 academic colleges. The university's vibrant campus culture, diverse population, strong global ties and entrepreneurial spirit draw students from throughout the country and the world. Kennesaw State is a Carnegie-designated doctoral research institution (R2), placing it among an elite group of only 7 percent of U.S. colleges and universities with an R1 or R2 status. For more information, visit kennesaw.edu.