Is Technology the Key to Stronger Supplier Relationships?
4 min read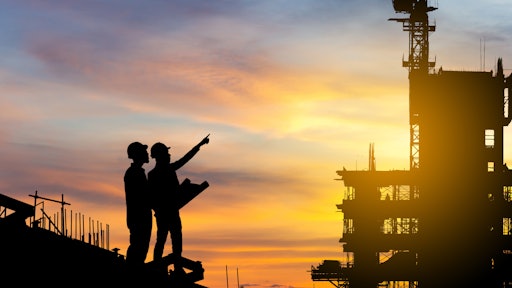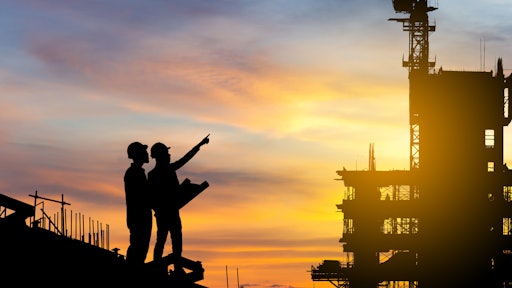 Strong supplier relationships are the lifeline of a successful construction business. Without them, work can come to a standstill and new opportunities can be lost to the competition, potentially stifling growth and jeopardizing survival.
©JU.STOCKER – stock.adobe.com
Kicking the year off amidst a host of unavoidable challenges—from skyrocketing pricing to unrelenting supply chain and labor shortages—construction companies have a powerful opportunity to protect the foundation of their business by focusing on what they can control—their supplier relationships.
Strong supplier relationships are the lifeline of a successful construction business. Without them, work can come to a standstill and new opportunities can be lost to the competition, potentially stifling growth and jeopardizing survival. A staggering 80 percent of construction firms surveyed for the Association of General Contractors 2023 Construction Outlook have trouble hiring the workers they need to complete projects and take on new ones, a fact that shines light on the importance of investing in existing relationships.
When it comes to relationships between general contractors and subcontractors, nothing is more important than knowing payments will be processed timely for work that is properly billed. Delayed payments, perhaps more than any other factor, put relationships at risk. According to Rabbet's Construction Payments Report, 49 percent of subcontractors waited 30 days or more for their payments last year, making it tough for them to manage their own businesses and more likely for them to turn down future jobs in favor of work from firms that promptly pay.
Even with the best of intentions, complex billing and payment structures, frequent change orders, multiple stakeholders, and a paid-when-paid mentality make it challenging for construction firms to quickly pay subcontractors and suppliers for work completed. Consider the volume of invoices generated in construction projects and the ensuing paper chase they create, along with the lengthy process of cutting and mailing checks, and it's easy to see how supplier relationships are easily soured over delayed payments.
Fortunately, technology can directly impact and improve relationships by streamlining invoice and payments processing. Here's a closer look at why investing in innovation, including automated Accounts Payable (AP) solutions, should be a priority for construction companies and how advanced technology can help firms earn loyalty by offering subcontractors profitable work with low risk.
Investing in Innovation to Protect the Business and its Supplier Relationships
While the construction industry has been notoriously slow to adopt digital transformation, 2023 analysis from Deloitte shows that most construction firms realize the time has never been more ripe to embrace technology. Still adjusting to a new normal following pandemic disruption, they need innovation to aid recovery and build stronger businesses. Research from the Construction Industry Institute shows that proven technologies can increase their productivity by as much as 30 to 45 percent. By saving time and money and working smarter, firms can build resiliency to better ride out the current economic turmoil and prepare for whatever lies ahead.
Back-office technology, including automated invoice management solutions, does its part by increasing efficiencies, providing visibility and protecting valuable supplier relationships. Integrated with companies' existing accounting software, the AP solutions automatically collect and code invoices, leveraging Optical Character Recognition (OCR) and advanced technology to match POs and receipts, and then circulate invoices for speedy approvals. Automating the work is far faster and more accurate than manually handling it and makes it easier for AP staff to decipher loads of invoices and POs coming in from multiple job sites.
Automated bill payment software can then give suppliers a choice of how they'd like to be paid, offering faster, more secure electronic payment methods, including Automated Clearing House or Virtual Credit Card payments, as alternatives to slow-moving paper checks. The options give suppliers control and potentially save them a trip to the office to pick up a check and eliminate the need to wait for money to arrive in the mail.
Cloud-based solutions help companies stay on top of the process by providing 24/7 visibility into payment status, making it quick and easy to identify any hold-ups and rectify them before they cause problems.
Speedy Payments Create Goodwill and Forge Loyal Bonds Between General Contractors and Subcontractors
Investing in AP technology provides a host of intangible benefits beyond speedy payment delivery. It fosters goodwill from suppliers by saving them time and making it easier and more convenient for them to get paid—enabling them to submit electronic invoices from job sites rather than dealing with keeping track of paper receipts.
It also recognizes and alleviates the significant risk subcontractors take on as smaller businesses with tighter margins. They typically foot the bill for materials and supplies long before they are reimbursed for them or paid for their work, making it tough to manage their cash flow. Leveraging automation gives them peace of mind that payment is imminent enabling them to sustain their business and invest in new opportunities. It also helps to keep projects on track, assuring them of steady, dependable work.
Strong relationships offer intangible benefits for construction companies, too. In addition to enabling them to complete and take on new work, loyal, reliable suppliers can boost their reputation as a company that employs experienced, qualified workers and prioritizes a safe work environment. This makes it easier to maintain compliance standards, attract new hires and win business.
Future-Proofing Through Relationship Building
Despite a recessionary environment and critical shortages of necessary supplies and labor, construction companies can boost their bottom line by nurturing relationships with suppliers and subcontractors that make their business possible.
What better way to strengthen those relationships than making sure people are accurately and promptly paid for their work? Technology makes it possible, while delivering just as many benefits to the payer.