How Has Technology Changed Education
4 min read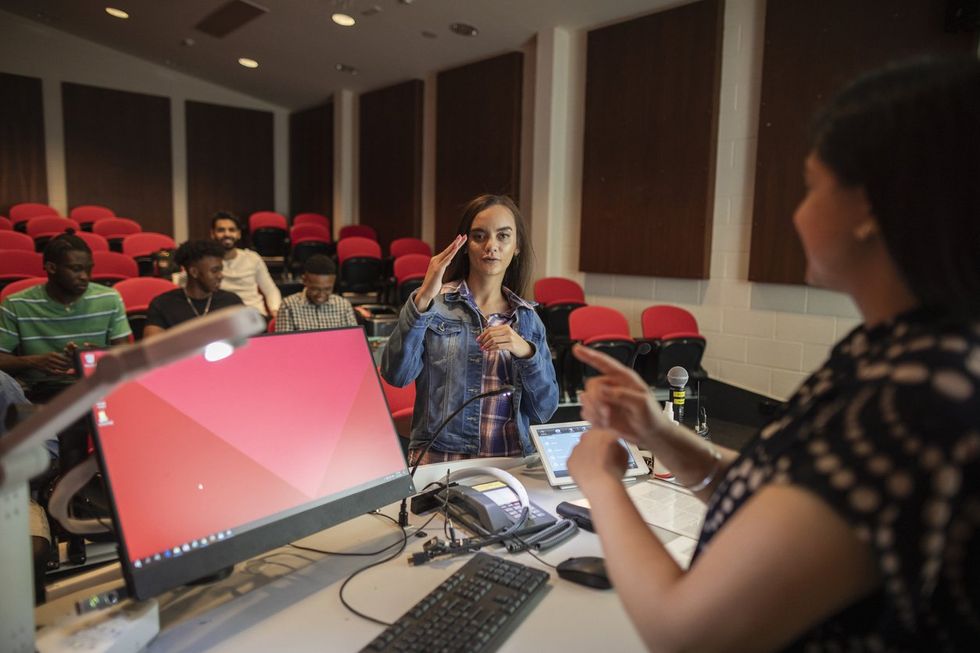 Technology has undoubtedly influenced almost every aspect of contemporary life, and education is no exception. It will not take much time and effort to analyze the educational process and understand that everything is concentrated around innovations. Students can hardly imagine their lives without computers, the Internet, and other gadgets that greatly simplify their studying. Professors have also gotten used to utilizing up-to-date platforms to make the assessment process simpler. While these are only a few examples of technology's impact on education, many other aspects must be considered.
Irrespective of all the potential advantages of modern devices, some people are convinced that technology is a distraction. Using the Internet to search for information, students spend more time scrolling and studying less. Needless to say, social media and other platforms can prevent learners from achieving the set goals. However, before diving into the advantages technology offers people, it is indispensable to mention a few risks that come with it. Broken concentration, inability to prioritize tasks, and poor time-management skills are the most common downsides and pitfalls people are discussing.
Key Advantages of Technology for Education
Irrespective of certain risks and possible downsides, it is impossible to deny that technology has triggered an immense advancement in the educational field. Many games, applications, and online platforms have contributed to the simplicity and convenience of the educational process. Teachers and professors who have adjusted to the modern reality fast have remained competitive and effective, advancing communication and collaboration with learners using technology. Teachers can cater to various learning styles, support students who struggle with certain aspects, and keep the lessons interesting, engaging, and appealing.
You are mistaken if you are convinced these are all the changes and improvements introduced by technology. Keep reading to find more information about the advancements that could be achieved with the help of technology.
Increased Access to Education
Do you remember when you had to spend hours in the library searching for the information for a report? Those times are gone, as technology has introduced the ultimate flexibility and convenience of similar experiences. Thanks to the Internet, finding relevant data from credible sources will not take more than a few minutes. Besides, if you are convinced such experiences are costly or inconvenient, forget about them. The overwhelming majority of websites are free to access and can be used anywhere.
Besides, students should not forget about many educational materials available online, including textbooks, blogs, podcasts, and video content that can help expand the vision and achieve the desired results much faster.
Better Communication
While some people are convinced that social media is an entirely negative thing that takes a lot of time and serves as a mere distraction, others find it helpful for communication. Whether it comes to student-professor, professor-parent, or student-student communication, the availability of innovative platforms makes the process much simpler and more convenient.
Moreover, with the help of video conferencing and similar options, students can access international programs without leaving their homes.
Collaborative Learning and Teamwork
Technology's key advantages in education are ultimate convenience, flexibility, and versatility. The availability of all the platforms and innovative tools has increased learning efficiency. It also contributed to collaborative studying, teaching students to cooperate and work in teams. Easy conversations, online communication, and reflection have become the basics of flawless teamwork. With the development of technology, students have a unique chance to continue interacting even after classes. They can keep in touch by discussing joint programs and other assignments using social media and other instruments.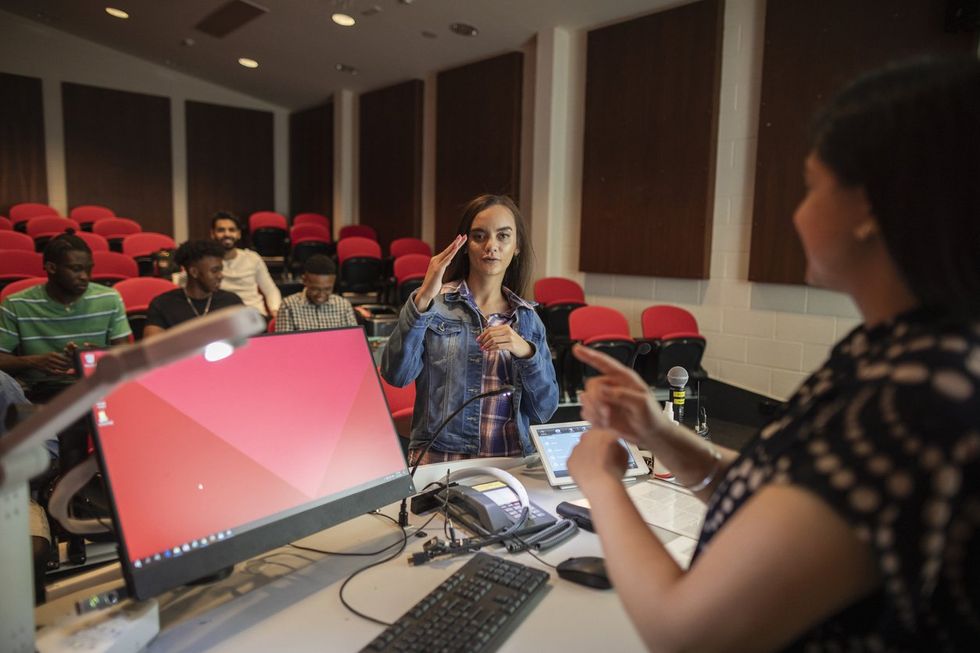 Technology has helped students with special needs.iStock
An Opportunity to Cater to Special Needs
You should revise your perspective if you are still convinced that studying is about sitting at a desk. With the implementation of technology, this approach to the educational process has changed a lot. Students who have never had a chance to study due to certain physical impairments now have an authentic opportunity to become a part of the class. You can get the desired degree with the rest of the class, whether you have hearing, vision, or speech issues.
Assisted Studying
Students can find many applications, platforms, and services offering unique and extraordinary tools and instruments to aid learning by browsing the web. No matter if you find some college assignment complicated or lack time for its completion, you can always take advantage of the custom essay writing company that will do all the hard work for you. According to the results ScamFighter investigation, some services may be fake, but learners with basic critical thinking know how to single out the safe one.
Additionally, many other instruments will draw you closer to the desired results, making the process easier and more effective. Grammar and punctuation tools, formatting platforms, citation instruments, plagiarism checkers, and various other options are actively used by students who consider technology to be good.
Vibe S1 55″ Smart Whiteboard, Touchscreen Display, 4K UHD Interactive Board, All-in-One Computer for Office and Classroom with Chrome OS & Open App Ecosystem (Board Only)
Check out The GearBrain, our compatibility find engine. I can help you find, buy and connect any smart device, including those that work in the classroom. It can also help you find smart devices compatible with your existing devices and work with Google Assistant and Amazon Alexa-enabled devices.
How to Ask Questions on The GearBrain, the Compatibility Find Engine for Smart Devices.GearBrain helps simplify the Internet of Things (IoT) or new connected devices for consumers. Many of today's new smart devices …
Like GearBrain's content? Be sure to follow us.
From Your Site Articles
Related Articles Around the Web