How digital humans can make healthcare technology more patient-centric
4 min read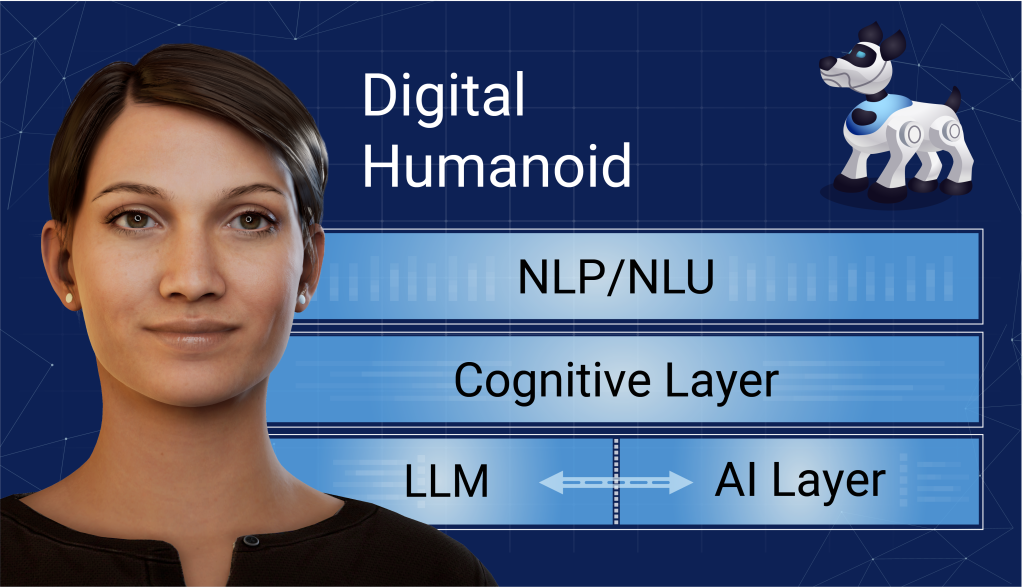 One of the biggest issues in healthcare is staffing shortages—and it impacts us all. While healthcare staffing challenges are not new, they are forecasted to reach crisis levels in the coming years. For nursing staff alone, the International Centre on Nurse Migration projects a 13 million shortage by 2030, an increase from 6 million pre-pandemic. And the World Health Organization (WHO) predicts that, by 2030, there will be a 15 million shortfall in healthcare workers. 
That's why one source calls the healthcare staffing shortage a public health crisis. Studies reveal a link between staffing shortages and poor patient outcomes due to, for example, inpatient surgical mortality rates, patient falls and hospital-acquired infections. 
A solution is urgently needed — and digital entities can help.
What is a Digital Entity?
A digital entity is an electronic representation of an object, person, organization, or concept. It is fully integrated with conversational artificial intelligence, creating a human-like interface to simplify engagement and communication. The digital entity's form is based on the use case, spanning humanoid, animal-based representation (e.g., therapy dogs) or cartoon entity. 
Specifically, digital humans are computer-generated entities that resemble human beings in appearance, behavior and communication abilities. They are designed to interact with humans and perform certain actions, using natural language processing, and other artificial intelligence (AI) techniques. Digital humans can exhibit lifelike features, including facial expressions, gestures, and even emotional responses.
The Anatomy of a Digital Entity
Like humans, digital humans have anatomy. Several technologies are used to create digital humans.
The Representation. The "face" of the digital entity can be created in likeness to a real or caricature of a human. The quality of this representation is critical to a successfully designed digital human.
Natural Language Processing (NLP) or Natural Language Understanding (NLU). NLP/NLU ensures that the digital human can properly interpret information, such as speech detection, speech-to-text translation, and language recognition and detection. Advanced forms of NLP/NLU will include sign language as well.
Cognitive Services. Cognitive services are used for creating personalized communication including language translation, speech synthesis, voice customization, speech prosody and pitch, nomenclature and specialized pronunciation.
Artificial Intelligence. The AI layer–whether generative, extractive or other forms–provides contextual conversation response, context recognition and for generative AI, content creation. 
Large Language Models (LLMs). Large language models use various algorithms to provide support for structured and unstructured data ingestion, scale-out capacity and growth, API integration and unsupervised learning when necessary.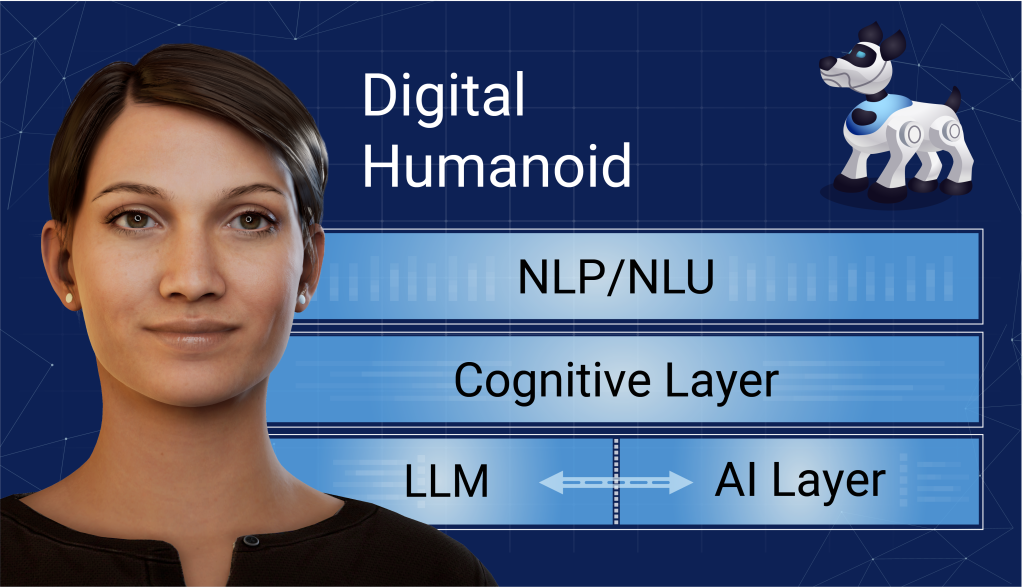 Dell
Role of Digital Humans
Digital humans and their powerful combination of technology are stepping up to mitigate staffing shortages and make healthcare more patient-centric. While we don't expect digital humans to eliminate healthcare jobs or staff positions, they can help by handling many routine and repetitive tasks, which, in turn, can help alleviate staff shortages and widespread burnout among clinical professionals.
Some areas where digital entities can offload clinical staff and help improve patient experiences include:
Patient Care
Patient support before, during and after facility visits is crucial to improving patient outcomes. Support helps provide clarity, reduce patient stress and provide a much-needed clinician resource.
On-going wellness support helps to keep patients healthier, out of hospitals and away from high-cost care. Digital entities can help educate patients, provide digital coaching to encourage healthier life choices and enable efficient service desk support.
In-facility patient support, like patient wayfinding via a digital human on a mobile device, helps get patients to the proper location within the healthcare facility to minimize patient stress and keep clinicians on schedule. Other services, such as ambulatory patient intake, translation services, and patient discharge instructions can be effectively handled by a digital entity.
Digital entities can help with post-visit patient support. Following a procedure or treatment, aftercare, or virtual physical therapy, advance healing and minimize patient readmissions. As virtual caregivers, digital entities can encourage chronic care management or medication adherence. For elderly patients, digital entities can be a companion to help reduce loneliness and isolation, a key determinant of a healthy lifestyle.
Medical Education
Digital humans can support patient education. This helps patients understand processes and procedures, minimizing stress and reducing trepidation for the patient and the patient's family. 
In addition, digital humans can provide convenient and accessible clinician education. Clinicians can receive training about proper processes and procedures remotely and at their convenience instead of relying on in-person trainers. 
Mental Health Support
In addition to supporting patient mental health and reducing stress, digital entities can help clinicians as well. As clinician burnout rises, digital entities deliver mental health support via coaching and tools. 
A Healthier Future
Forward-thinking organizations are experimenting with digital humans as a staffing augmentation service. Digital humans can play a significant role in alleviating current staffing shortages and challenges in delivering high-quality healthcare. At Dell Technologies, we believe that digital humans and in-silico development will merge to form a true clinical digital twin – both visually and biologically. As the field of digital healthcare continues to evolve, the collaboration between the clinical workforce and digital humans holds immense potential for more patient-centric, technologically advanced hospitals of the future.
Learn more about healthcare solutions from Dell Technologies.
Explore how Intel is accelerating AI Healthcare Solutions.