Florida Tech is home to world's only commercial 'zero-gravity' lab
2 min read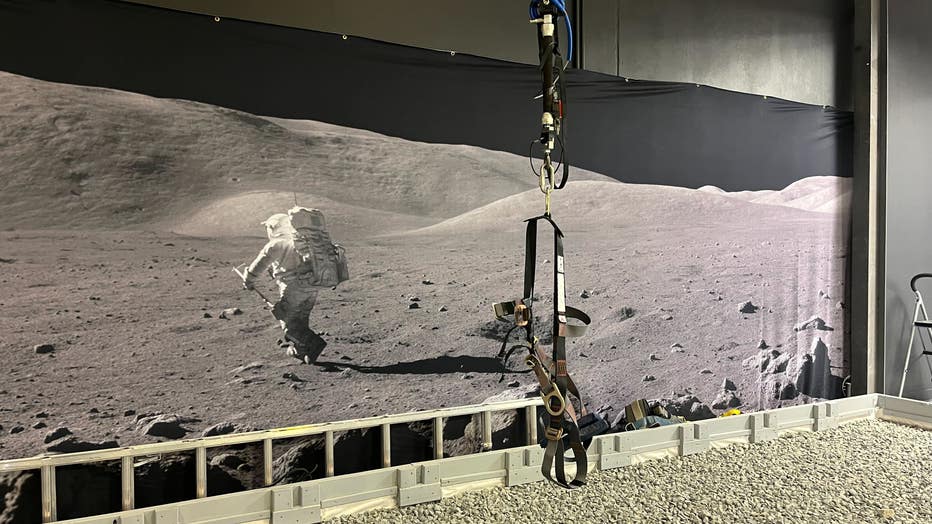 MELBOURNE, Fla. – New, state-of-the-art technology is bringing space research down to Earth for students. 
Florida Tech is home to the only commercial gravity offset lab in the world. Its goal is to advance the space industry and give more people access to STEM careers.
FOX 35's Esther Bower suited up in the harness to get a firsthand experience of how it works and how different simple tasks are in space-like conditions versus on earth.
"You first have to learn to walk on it and so the first time – getting your legs to work – you do this kind of funny hop because you haven't conditioned yourself," Jason Reimuller, the executive director for the International Institute For Astronautical Sciences, said. He oversees the organization that built the technology and fosters a partnership with students and professors at Florida Tech.
The growing partnership is allowing students to get hands-on experience in the eight-meter-long gravity offset lab.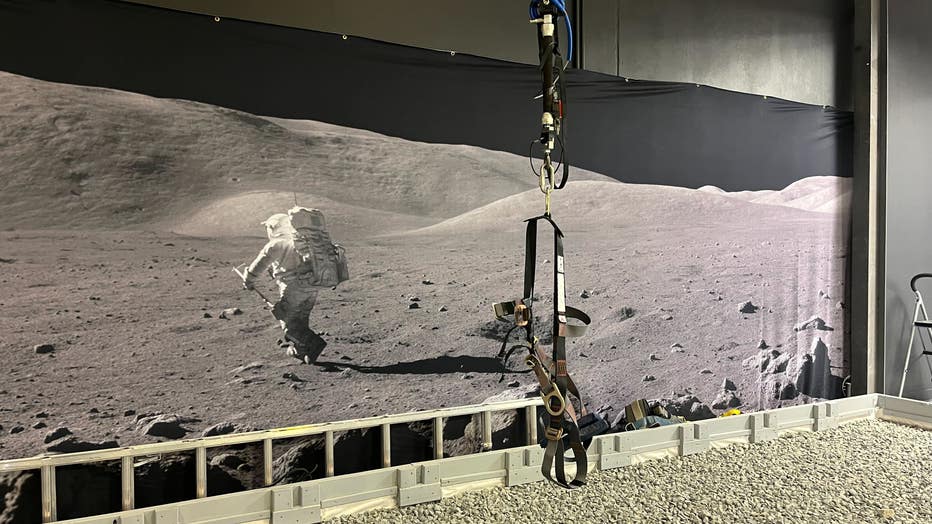 "A lot of our students use this to think of things to try and mature the suit design or maybe modify the suit design – problems that could happen," Reimuller said.
Students wear astronaut suits while in the harness, so they can see how much harder research in space really is. Simple tasks like picking up rocks from the moon or testing out conditions at the International Space Station took on a whole new level of difficulty.
While suited up, Bower worked on turning knobs and attaching wires in zero gravity which was much harder because it's difficult to stay in one place without foot harnesses.
"There's ways you can design and test how an operator may be able to test and evaluate these tools and techniques," Reimuller said. The harness adjusts based on the person's weight and can simulate everything from zero to 1g which is the gravity on Earth."Every little force it senses, it takes away 5/6 of that and leaves you with the lunar gravity," he said.
With the Space Coast on the cutting edge of innovation, researchers and professors say they want this new technology to pave the way for even more science in space.
"We don't want to see people looking into space and thinking it's just for the elite or joyrides for billionaires or something like this," Reimuller said. "We need to get people to always make sure space continues to inspire people and drive people to get involved in science and technology."
While the technology is housed at Florida Tech, students from across the world are also traveling to Melbourne to use the technology.