Building a better environment for all
3 min read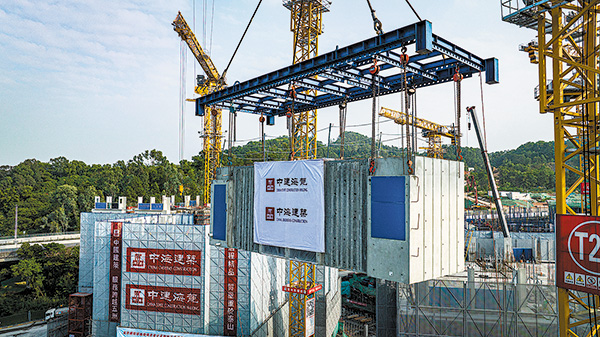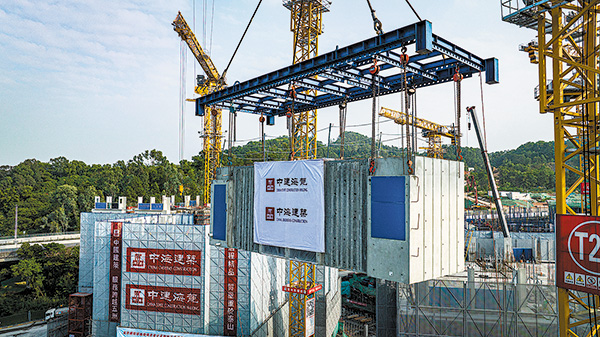 Living in Beijing, among the constant growth and change of the city, you are never too far from construction of some sort. The noise, the dust and the heavy vehicles coming and going seem to be an intrinsic part of city life that is unavoidable.
However, with an increasing number of climate change issues, and environmental concerns high on the global agenda, construction companies need to consider not only how a building can have a lower carbon footprint, or use environmentally conscious materials, but also how the building"s whole life cycle can be evolved or changed to meet greener demands.
I was recently given the chance to visit one such company at the forefront of these changes, and despite the formidable heat and humidity of South China, I took the opportunity to visit two of their sites in Shenzhen and Zhuhai, Guangdong province.
Established in 1993, China State Hailong Construction Technology Company Ltd is using cutting-edge technology to create modern housing and buildings in an environmentally friendly way and still meeting the needs of consumers. Since its founding, it has completed nearly 250 prefabricated construction projects across China with key projects including the Hong Kong community college, the M+ Pavilion, and the Longhua project in Shenzhen, the latter of which I had the opportunity to visit.
At the heart of these projects is Mic, or Modular integrated construction technology, which integrates the entire construction chain from R&D, design, production, transportation and installation in one connected process. The science behind the majority of these processes is far beyond my understanding, but my main takeaway is that Mic technology can fundamentally change the way construction is approached.
The technology allows prefabricated modules to be built and decorated off-site in a factory.
These completed modules are then transported to the site where they are fixed together, much like an advanced kind of Lego set. Unlike traditional construction where every step is completed on-site, this smoother construction process can cut total project times from four years down to one, while also reducing pollutants and dust, significantly lowering the impact on the environment and on those in the vicinity of the building site. Mic is not limited to China, with the technology being used in the UK and Singapore, among many other places, and with more widespread use Mic can tackle other issues outside the environment, such as the growing demand for more public housing.
Visiting both the company's factory in Zhuhai, where the modules are first assembled, and seeing a final product at the Longhua project in Shenzhen, I was able to appreciate the full breadth of the Mic process from beginning to end.
It was a fascinating experience to get a glimpse into this growing industry, despite my lack of knowledge regarding the technology behind it all, and meeting the staff and workers and seeing their dedication and belief in what they have set out to achieve, impressed on me the real possibility of a greener construction industry. It is encouraging to see companies such as China State Hailong Construction Technology Company Ltd taking real steps to ensure such environmentally friendly methods will succeed in building a better future for us all.