Aramco Ventures invests in corrosion monitoring technology
2 min read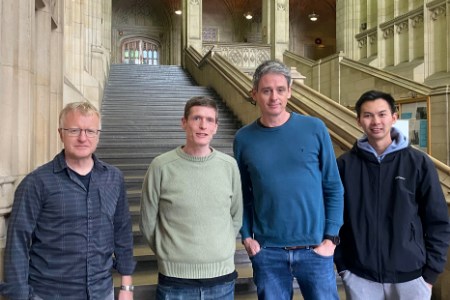 UK based technology developer Inductosense Ltd has announced that it has raised a round of investment led by Aramco Ventures, alongside existing investors. This latest investment round brings the total amount raised by Inductosense to over US$10 million.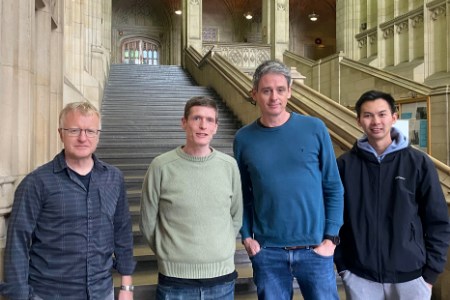 The Inductosense WAND technology is based around wireless, battery-free ultrasonic sensors that are permanently attached to metal structures for simple, accurate wall thickness monitoring. The technology revolutionises corrosion monitoring and offers a seamless migration from manual collection of corrosion data to a fully automated IoT solution. The repeatable measurements from the WAND sensors allow customers to trend data, make informed decisions and improve safety. Customers also see reduced costs and are supported with their drive towards digitisation and net-zero.
The WAND technology has been deployed globally in a range of industries, including oil and gas, chemical, nuclear and mining, and has been approved by multiple major operators. Aramco trialled the WAND system across 6 plants and subsequently approved the technology in 2022.
"Inductosense has seen rapid growth with our customers transitioning from trials to deployments of sensors in volumes," said CEO, Dr. Matt Butcher. "It is great to have Aramco Ventures on board and this investment will be used to further support the roll-out of our technology with clients, including Aramco. We will also use the funds to take advantage of a range of opportunities to integrate our technology into products during their manufacture as well as progressing towards a recurring revenue-based model."
Aramco Ventures, the corporate venture capital arm of Saudi Aramco, is a significant investor in technology companies that are developing solutions to address some of the energy industry's most pressing challenges.
"We are excited to be investing in Inductosense's game changing corrosion monitoring technology," said Mike Hill of Aramco Ventures. "We believe that its technology has the potential to make a real difference to Aramco and to the way that assets are managed in a wide range of industries."
Read the article online at: https://www.worldpipelines.com/business-news/17042023/aramco-ventures-invests-in-corrosion-monitoring-technology/