Announcing a New Event Experience for Pavement Professionals
4 min read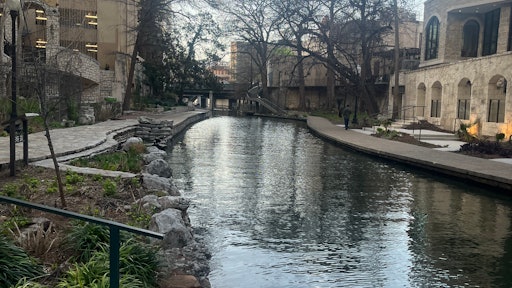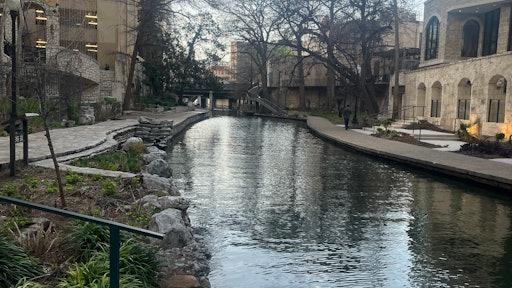 PAVE/X will be held January 30-February 1st 2024 at the Henry B. Gonzalez Convention Center in San Antonio.
After years of earning industry trust through Pavement Maintenance & Reconstruction Magazine, the IGNITE Construction Summit, ForConstructionPros.com, and the support of third-party, independent market events, AC Business Media has announced the launch of its own immersive trade show environment – PAVE/X: The Pavement Experience.
This all-new event will be held Jan. 30-Feb. 1, 2024 at the Henry B. Gonzalez Convention Center in San Antonio. PAVE/X is the result of years of experience, including successful ownership of other industry-leading events in the pavement space in the past. 
"We saw a distinct need in the market to evolve what an in-person event could mean to the industry. PAVE/X is already a reflection of that. As such, the experience significantly differs from other trade shows and conferences that serve paving and pavement maintenance contractors," Amy Schwandt, chief revenue officer at AC Business Media says. "Our goal with this event is to guide contractors towards deeper buyer insights as they make important purchasing decisions by utilizing high-quality curated education, live equipment demonstrations and networking opportunities that connect the right buyers and sellers, while maximizing the entire experience of both attendees and event supporters."
AC Business Media comes to market with leadership in the pavement community, resources to launch an exciting new experience, and the marketing power to attract new contractors.
Educate.
The PAVE/X difference begins with the robust educational program that is unlike any other learning experience in the market.
"This industry is full of experts and PAVE/X will provide enhanced opportunities for our industry to expand their knowledge, no matter what level they are at in their careers," Jessica Lombardo, conference manager of PAVE/X said. "We are fortunate to have some of the most experienced leaders in the industry joining us at PAVE/X to bring next level education on running a business, enhancing your performance, mastering new technology and so much more."
The educational program will feature five tracks: Paving, Striping, Sweeping, Sealcoating & Business Management. Attendees can choose the sessions that will be most impactful to them and their needs.
"We are also pleased to be partnering with the North American Power Sweeping Association (NAPSA) on education for our sweeping professionals," Lombardo said. "We look forward to working with their team, our team of Advisory Board members and our expansive network of speakers to further education for not just sweeping professionals, but all levels of contractors in our great industry. We are crafting this content with purpose and care, knowing how important each and every session will be to helping contractors strengthen their skills and their businesses."
Demonstrate. 
Seeing equipment in action is incredibly important in any equipment buying decision and PAVE/X is thrilled to bring a fast-paced demonstration showcase for attendees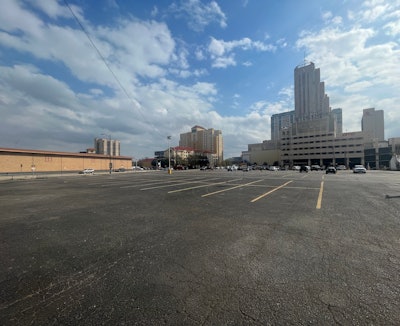 to watch equipment at work and ask questions to help ease the decision making process for them. 
"Our research prior to launch of PAVE/X found that the majority of buyers intend to spend at least 60% of their budget on new equipment in the next two years and 68% of them would want to see that equipment operate before making that purchase," Schwandt said.  "We have found the perfect demonstration space steps away from the convention center in San Antonio for a live equipment showcase where attendees can see 20+ pieces of equipment operate over a two-day timeframe. Attendees will not only be able to hear about the features and benefits of a machine, but also watch it at work as operated by the experts in the industry."
The live equipment showcase experience will be maximized with seating, a beer garden, food trucks and a live recording of the equipment so attendees can get a better look at the machines on a large big screen in the demonstration area.
Connect. 
Creating meaningful connections is the third leg to the PAVE/X experience. Over the three day event, there will be an incredible amount of opportunities for next-level networking that will create and strengthen the relationships that are vital to the success of business owners working to grow.
"Our industry truly values opportunities to connect in-person and we are happy to be able to provide many touch points for deeper connections at PAVE/X," Lombardo said. "Whether it's grabbing a beer at our roundtables on the show floor, chatting with influencers in our Hops & Highways lounge, or engaging with manufacturers in our provided Connection Station meeting rooms, PAVE/X is sure to become the industry event for paving and pavement maintenance professionals to find the right mentors and form the relationships they need to help them propel their business forward."
PAVE/X will hold two sponsored networking nights for all attendees. One during the Pavement Award ceremony on Tuesday, January 30th and the other on Thursday night at the After Party event no attendee will want to miss. The show floor will also feature the Innovation Theatre where manufacturers will discuss their latest technologies with thought leadership that will help attendees better understand where the industry is heading and where they should focus their business. 
"Like everything else we do, our AC Business Media team wouldn't take on a launch like this unless we could do it better, bigger and bolder than anyone else," Schwandt said. "We owe you that and we're looking forward to hitting the pavement with you in 2024."
Registration for this event will open in May and we will continue to bring you the latest news for the event as it happens on our social media channels. For more information on PAVE/X visit www.pavexshow.com.