5 Tips for Digitizing Your Construction Businesses
5 min read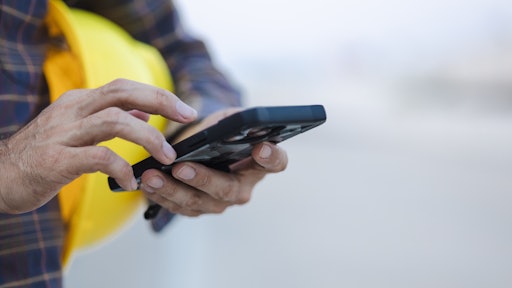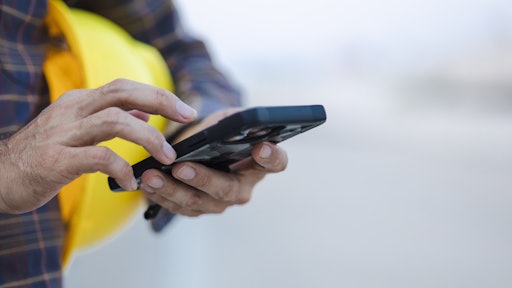 You wouldn't start building a tower (or anything else) without a blueprint of what it should look like when it's done. The same holds true for digitizing your business.
@anut21ng Stock – adobe.stock.com
TEP, a telecom/fiber engineering and construction services firm, decided in 2017 to begin digitizing its business. The company decided to use cloud-based deployment operations management systems to begin its digitization process. To do this, TEP signed on with Sitetracker, a business that offers that exact service; it combines project, asset and field management software through a cloud-based system to manage jobsites, assets and crews in real time.
TEP now uses Sitetracker to manage and track around 1,500 projects it has underway at a given time. Along the way, TEP and Sitetracker learned a few lessons on how a construction firm doing mass deployments can best digitize its operations. Here are the top five:
1. Think Through the "Blueprint"
You wouldn't start building a tower (or anything else) without a blueprint of what it should look like when it's done. The same holds true for digitizing your business. When presented with a shiny new deployment operations management system, there is a tendency for companies to want to just dive in and start using it for a bevy of different things, all at once. Resist that urge.
These systems are wide-ranging and sophisticated. They do a lot, and you also want them to integrate well with your existing systems. It's important to ask yourself what your goals as a company are and, with those in mind, what the deployment operations management system needs to do for you first and foremost. In other words, prioritize, both in terms of functionality and user groups.
Avoid the temptation to implement everything at once and customize like crazy. If you have the luxury of taking a stepwise approach, exploit it. Trying to do too much at once can disrupt your business in the short term – and slow the pace of adoption in the longer term.
That doesn't mean you won't ultimately use a wide range of capabilities – TEP does. But it does mean that, to do digitization right, you should take a stepwise approach, registering wins along the way to show the value of the system to users slated to come aboard later.
2. Seek Centralization
Centralization of data, that is. TEP's projects may be widely dispersed, but the data relating to them isn't. Data centralization is the source of these cloud-based systems' power. Without it, everyone's working from a different page – or, worse, they're working from what they think is the same page but is actually different because one document has been updated and another hasn't. The term "single source of truth" is no empty platitude. There's incredible power in it. Getting to that single source of truth is routine from a technical perspective: It's the foundation of deployment operations management systems. The harder part is on the people side.
3. Recognize the Need for Change Management
People in construction love their spreadsheets, and you can't blame them. The users own them, and they can customize them as they like. But spreadsheets undercut the data centralization that gives deployment operations management systems their power to help all sorts of users track, manage, and streamline projects. There's no avoiding it: The digitization of a construction business means spreadsheets have to go. Some of your users will probably resist.
Stay the course. Find a champion. It could be a management champion; it could be a popular project manager or field worker with a reputation for competence. Show them and anyone else who seems willing to support the vision exactly how features of the system can improve their daily work lives. Show them how they've done things, and then show them that there's a better way.
TEP's experience has been that the users who clung most tightly to their spreadsheets end up being the most ardent supporters of digitization. And that makes sense, too, if you think about it: They had embraced technology before, after all. Now a better technology has arrived.
4. Customize Wisely
Centralization and customization are the yin and yang of software implementation. The yin brings the benefits of standardization, along with the industry best practices in a deployment operations management solution. The yang is that every business has its own operational- and business-process wrinkles.
It's important to recognize that customization will be part of digitizing a construction business.
Whatever software you choose as your digitization platform, it needs a 100% open API (application program interface) structure. Because if it's not open, it will be less powerful than it could be at best – and isolated and ineffective in achieving your goals at worst.
Another important step in customization and integration is documenting your mission-critical systems in advance and then seeing how they're going to work together with the deployment operations management system.
Customization can also be an important contributor to gaining user acceptance. It may be as simple as adding a button that lets a certain group of workers do their jobs a bit faster, or it may be a more complex functional need. TEP has a full-time developer working on translating new business requirements into Sitetracker configurations/customizations. Either way, it's about giving users a sense of ownership while balancing the strengths of the workflows embodied in the cloud-based system with the best of the construction business's operational patterns.
5. Go With Someone Who Will Climb With You
TEP was an early Sitetracker customer and was involved in helping steer aspects of the platform's development. Some of that development involved creating features in a mobile app that Sitetracker envisioned techs using as they climbed towers on the jobsite. Word came back that those features weren't working for the teams.
One of us (Brett) led a small team to TEP's headquarters in Raleigh, N.C. On a hot summer day, they donned helmets and harnesses and up training towers they went. It was an eye-opening experience. They recognized that certain workflows were not realistic to perform while tethered to a tower, so they pivoted their development to enhancing select on-the-ground workflows instead — in particular, time tracking and safety checklists used daily by TEP.