10 emerging roles in the construction industry: Part one | Geo Week News
11 min read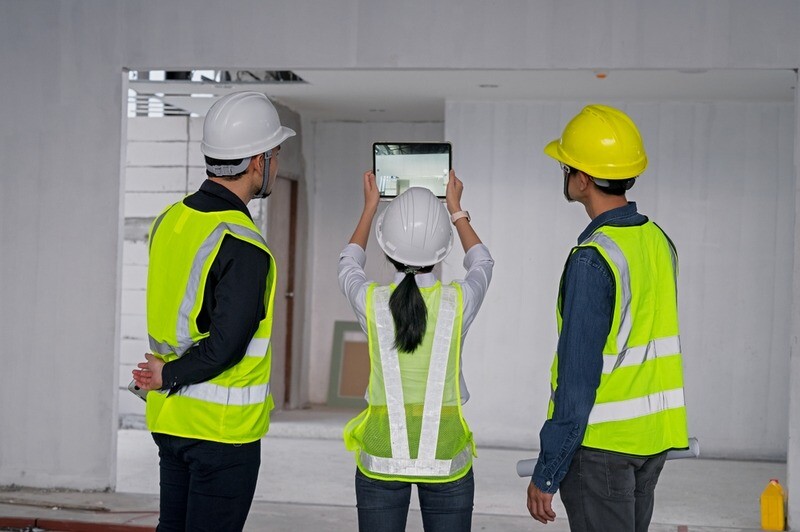 As the construction industry continues to digitize and modernize, here are some relatively new roles trending in the space.
As an employer, the construction industry has had much to boast about compared to a white collar office environment. For example, high-paying apprenticeships allow young people to learn a skilled trade without incurring crippling student load debt, while a higher starting salary and union benefits provide greater quality of life.
That said, demand for skilled workers outpaces staffing supply with an aging workforce and fewer people going into the trades. To counteract this, more education is needed on the value entering the industry offers, as well as how unique opportunities exist for advancement in cutting-edge roles that may be of larger interest to younger generations. 
In this article, we discuss these workforce challenges currently impacting the construction industry, as well five emerging roles that can help curb these challenges while also piquing the interest of the younger generation in joining the industry. Check back next week for five more emerging roles.
The Industry Workforce Challenge and Solutions: Construction Is Getting Techy
Workforce shortages have reached historic highs of half a million, according to Associated Builders and Contractors (ABC). Part of the explanation to these shortages, ABC president and CEO Michael Bellaman relays, is "an increased demand for construction services," which makes "filling these roles" – particularly "with skilled craft professionals […] vital to America's economy and infrastructure rebuilding initiatives" – more challenging.
That said, the industry has been moving toward technology that empowers leaner teams to execute project backlogs more efficiently with fewer resources. Consider a May 2023 McKinsey article, which showed "an estimated $50 billion was invested in AEC tech between 2020 to 2022," and "85 percent higher than the previous three years." 
The construction industry, long occupying an analog technology space, certainly faces challenges when looking to successfully embrace digital technologies. But, simultaneous to construction's digital transformation growing pains, there has also been a reckoning in a separate much-needed industry: Big tech's purge of talent. Where will big tech's displaced workers go? The construction industry may look to absorb these highly skilled workers. 
Such an approach could help both the construction industry, supplying the technical expertise needed to build technological infrastructure and empower smaller teams to better share critical project data and be more productive with fewer bottlenecks, as well as tech workers, many of whom are young people, find steady work in an industry positioned well to expand with infrastructure projects, and clean energy projects like solar and EV charging stations, among other areas.
10 Emerging Roles in the Construction Industry
Now that we've discussed the industry's labor challenges, here are 10 emerging roles that should help address industry-wide labor challenges while also proving attractive to younger generations considering shifting industries.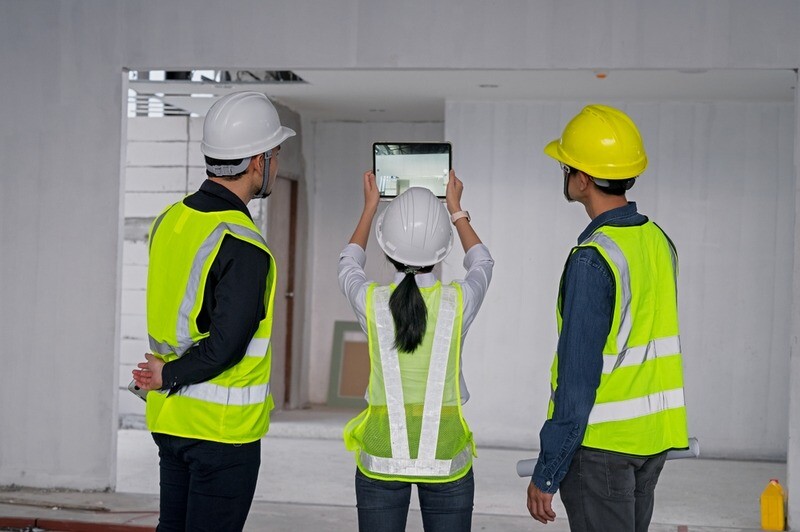 1.      Construction Technologist
2.      Software Engineer
      a.      Web/Application Developer
      b.      Data Engineer
      c.       Integrations Specialist
3.      Cybersecurity Engineer
4.      BIM Specialist
5.      Geospatial Specialist/Cartographer/LiDAR Specialist  
6.      Project Coordinator
7.      Proposal Specialist
8.      Sustainability Engineer
9.      Continuous Improvement (CI) Leader
10.    Construction Inventory Manager 
Construction Technologist
With the industry's imperative digital future, a natural role to start this list is the construction technologist. A rapidly emerging discipline, construction technology and its practitioners are those responsible for shepherding a construction company's tech stack development. 
A construction technologist sits somewhere in between a company's IT department and the project teams executing building projects. They are equally responsible for sourcing vendors for automation technology as they might be for working hand-in-hand with software engineering. For example, they may solicit technology partners and build out integrations between software systems and app, like between BIM and an ERP, project management, etc. 
They may also be responsible for representing the company's interests by attending and participating in industry technology thinktanks. Here, they'll have a seat at the table and a voice in how the industry's future is shaped, such as opportunities for further exploration and collaboration like building industry-wide interoperability. 
Typical Duties and Responsibilities:
Researching and piloting advanced technology (e.g., drones, robots/automation equipment, smart PPE, digital twin infrastructure, etc.) to solve company challenges like workforce and demanding project budget/timelines

  

   

Tracking a company's budget for technology
Working with cross-functional teams to understand and solve technology needs
Determining where and how automation can be implemented to spare company resources
Working with software engineering to build technology infrastructure (e.g., cloud-based infrastructure, software integrations, open APIs, enablers through technology partnerships like IaaS, etc.)
Average Compensation
A construction technologist, according to Glassdoor, might expect to make an annual salary of $68k on average, ranging from $57k on the low end and $84k on the high end. As a technologist moves up the corporate ladder into a management role, they might expect to command a higher annual salary of $130k on average in the role "Manager of Construction Technology," Glassdoor reports, ranging from $84k on the low end and $211k on the high end. Later-career titles like Director of Construction Technology may command $167k, ranging from $103k to $277k.
How to Become One
Being a digital native will certainly help prepare a budding construction technologist, as would an associate's or bachelor's degree in a technical field – e.g., IT, computer science, etc. – though that background is not expressly required. Industry experience and relevant memberships (e.g., Construction Progress Coalition, BuiltWorlds, etc.) would likely help prepare you to enter the ConTech discipline and be attractive to a prospective employer for a ConTech role. Evidence of successful completion of a program in construction technology offered by the National Center for Construction and Research may also give you a competitive edge. 
Curated degree programs specifically geared toward construction technology are also starting to emerge:
Software Engineer
A software engineer, computerscience.org summarizes, "create[s] operating systems, applications, and programs." In big tech, software engineers may be responsible for building the architecture to support low latency streaming or creating web application interfaces that allow customers to do anything from making online purchases to commenting on their friend's social media thread. 
In construction, software engineers can work with business owners and technologists to develop a company's technology stack; streamline data management to empower business decisions; and even build and maintain a company's website, custom customer portal, payment processing, etc.
For our purposes, we'll highlight three types of software engineers:
Web/Application Developer – These engineers are responsible for building mobile and/or web-based application interfaces. While a web developer can help build and maintain a company's online web properties, an application developer can spin up a commercial application for payment processing, custom architecture for bid management or project supervision, etc.

  

Data Engineer – A data engineer mines data and builds databases in MySQL, Microsoft SQL Server, Oracle. They use programming languages like Python, SQL, and Java, and data visualization software like Microsoft PowerBI and Tableau to help illustrate and contextualize data for stakeholders. They can improve data management processes companywide by adopting best practices for data cleanliness and creating advanced scripts that help streamline and prevent data bloat.
Integrations Specialist – An integration specialist can help companies ensure their cross-functional teams can collaborate and share project information more efficiently and securely by connecting apps and software systems; building, maintaining, and contributing to open APIs; working with third-party developers and integrators to build custom solutions, etc. 
Average Compensation
The BLS reports a median salary of $120,730 for software engineer as of May 2021 ranging from $48,960, on the low end and $153,250 on the high end.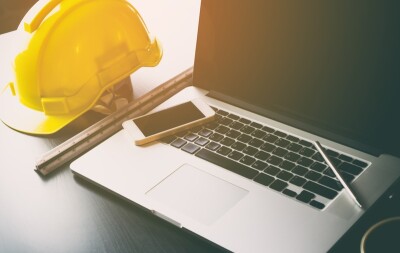 How to Become One
While a bachelor's or master's degree in computer science or information technology is typically valued and can help command a higher salary, formal classroom education and degrees aren't necessarily a barrier to entry. Increasingly, community colleges offer certificates and associate's degree programs to help aspiring software engineers find a more affordable career pathway, while bootcamps like Fullstack Academy, Career Foundry, General Assembly, Springboard, and even household names like Google (see Google data analytics career certificate) offer competency- and project-based training with seasoned industry professionals to help working adults gain skills quickly and build portfolios to demonstrate their competency to prospective employers. 
Cybersecurity Engineer
With the threat of cyberthreats like ransomware on the rise specifically targeting construction companies – A 2021 report named the construction industry as the number one target for ransomware attacks – construction cybersecurity engineers are ever critical to protect your business.
Typical Duties and Responsibilities: 
Performing penetration testing to uncover possible vulnerabilities in corporate systems and networks 
Installing, testing, and configuring corporate networks 
Defining corporate protocols and configuring security settings on corporate devices
Overseeing a mobile device management (MDM) environment and deployment – e.g.,

Monitoring company-issued devices (inventorying and tracking)
Updating device configuration to consistent standards and corporate policies
Remotely diagnosing and troubleshooting equipment
Securing IoT devices
Remotely monitoring equipment as needed and assessing risks (e.g., location, status, ownership, activity) as well as performing remote wipeouts (if lost or stolen) to protect corporate network against risk 
Enforcing passwords, data encryption, and security best practices (e.g., using a corporate virtual public network, aka VPN; requiring 2-factor-authentication adoption; etc.)
Whitelisting or blacklisting apps
URL filtering
Average Compensation
A cybersecurity engineer commands high salaries of $131k on average, according to Glassdoor, ranging from $103k on the low end and $212k on the high end. That said, your compensation may differ depending on rank, responsibilities, and job title. Indeed, for example, offers a list of 12 different types of cybersecurity roles with corresponding duties and compensation. 
On the entry level side, an Information Technology (IT) Security Specialist may command a $57k salary, while a mid-level Cybersecurity Analyst may expect $82k. Meanwhile, more senior and specialized cybersecurity roles like Network Security Engineer and Machine Learning Engineer can respectively expect $109k and $128k. A managerial role like Cybersecurity Manager $168k on average, while further up the career ladder a Director of Security and Chief Information Officer (CIO) can expect $296k and $326k on average. 
How to Become One
Indeed recommends earning a bachelor's degree in cybersecurity, information security, or a related field to start. Industry-leading certificates like CompTIA Security+, Cisco Certified Network Associate (CCNA) Security, IBM Cybersecurity Analyst Professional Certificate, Certified Ethical Hacker (CEH) via the International Council of E-Commerce Consultants (EC-Council), Certified Information System Security Professional (CISSP) via the International Information System Security Certification Consortium, Certified Cloud Security Professional (CCSP) via the CCSP, and Certified Information Security Manager (CISM) via Information Systems Audit and Control Association (ISACA), among others, can help prove industry competency to prospective employers. An internship can help aspiring cybersecurity engineers break into the industry, while a master's degree can help with career advancement and open the door to more professional opportunities.
BIM Specialist
A BIM specialist is responsible for overseeing a construction company's adoption and usage of Building Information Modeling – programs that help architects, engineers, and other professionals create digital representations of physical environments in order to conceptualize architectural designs, improve collaboration, mitigate risk, etc.
Typical Duties and Responsibilities:
Building 3D models 
Gathering, organizing, and synthesizing data within BIM models for the purpose of running simulations and creating archival databases
Coordinating BIM team members and other project stakeholders by building BIM workflows, establishing procedures, creating BIM training programs, troubleshooting obstacles, identifying opportunities for increased efficiencies, and overseeing the roll out of BIM projects
Average Compensation
BIM specialist compensation will vary by rank, duties, and job title. The generic "BIM Specialist" title pulls in $78k on average, ranging from $64k on the low end and $96k on the high end.
A BIM technician can expect $57k on average, while a BIM Coordinator can expect $68k on average, and a BIM Modeler can expect $72k on average. A BIM Manager, meanwhile, might expect $89k on average.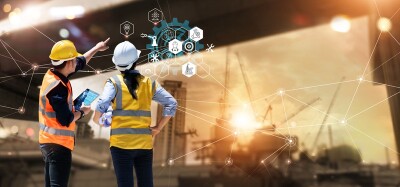 How to Become One
Pursuing a BIM-specific program, such as the Certificate Program in BIM Technology offered by the Virtual Design & Construction Institute, or Purdue University's Building Information Modeling Degree Program could certainly be helpful, though a traditional Bachelor's Degree in Architecture, Construction, or Engineering (e.g., Civil Engineering, Construction Engineering, etc.) may be useful to some extent. BIM-specific internships, on the other hand, may help you get the hands-on experience you need to shift from a traditional trade occupation or construction project coordination role to a BIM-specific role, if such a path is of interest.
Geospatial Specialist/Cartographer/Lidar Specialist 
Geospatial specialists are technical experts in geographical information systems (GIS) that specialize in GIS analysis, mapping (cartography), and data management.
Duties and responsibilities for geospatial specialists vary by title and rank.
For example, duties of cartographers and photogrammetrists according to the BLS include:
Collecting geographic information
Creating visual representations of data, such as annual precipitation patterns
Examining and compiling data from ground surveys, reports, aerial photographs, and satellite images
Preparing maps in digital or graphic form for environmental and educational purposes
Updating and revise existing maps and charts
Cartographers may also use lidar and other advanced surveying technologies like drones to digitally capture topography of construction sites with greater accuracy in order to assess and negotiate site risks.
Meanwhile, surveying and mapping technicians are responsible for the following, according to the BLS:
Visiting sites to record surveying measurements and other descriptive data
Operating surveying instruments, such as electronic distance-measuring equipment (robotic total stations), to collect data on a location
Setting out stakes and marks to conduct a survey
Searching for previous survey points, such as old stone markers
Entering the data from surveying instruments into computers, either in the field or in an office
Average Compensation
GISgeography.com offers an excellent chart breaking down GIS specialist roles and compensation grouped into four categories ranging from entry-level to senior level:
Entry-Level to Mid-Level: $40k-$60k for titles including Cartographic Technician, Survey CAD Technician, CAD Drafter, GIS Technician, and Land Survey Technician.
Mid-Level: $60k-$75k for titles including GIS Specialist, GIS Analyst, Geographer, Senior CAD Technician, LiDAR Analyst, and Cartographer.
Mid-Level: $75k-$90k for titles including Senior CAD Engineer, Geoint Analyst, Senior GIS Analyst, Remote Sensing Analyst, and GIS Developer.
Senior Level: $90k+ for titles including GIS Administrator, Geodetic Engineer, GIS Software Engineer, Sensor Geomatics Software Engineer, and GIS Project Manager.
How to Become One
A bachelor's degree in cartography, geography, geomatics, or a related field with an emphasis on geographic information systems (GIS) is a good first step, while professional certification (e.g., licensure in surveying in your state, as well as certification by the American Society of Photogrammetry and Remate Sensing and the United States Geospatial Intelligence Foundation) can help demonstrate competency to potential employers. 
Additionally, attending industry-leading geospatial conferences like Geo Week can help springboard your network among likeminded peers in the geospatial industry, and you can also attend workshops and receive invaluable education with practical and actionable advice that can be directly applied to your own career. 
Fun fact: Companies like OnX Maps, a Montana-based company that builds mobile mapping apps for hunting and adventure seekers, periodically hire for geospatial roles (e.g., GIS specialists, project managers, etc.) to help execute geospatial roadmaps and provide technical solutions specific to motorized road and trails, motorized vehicle use, and other offroad activities.
★★★
Check back next week for the final five emerging roles in the construction industry.